If you live in an older home, you may know that it requires some different heating and cooling solutions than a newer dwelling. One of the most key factors to consider when it comes to an older home is the quality of the home's insulation, because this single factor can affect comfort and energy costs throughout the year.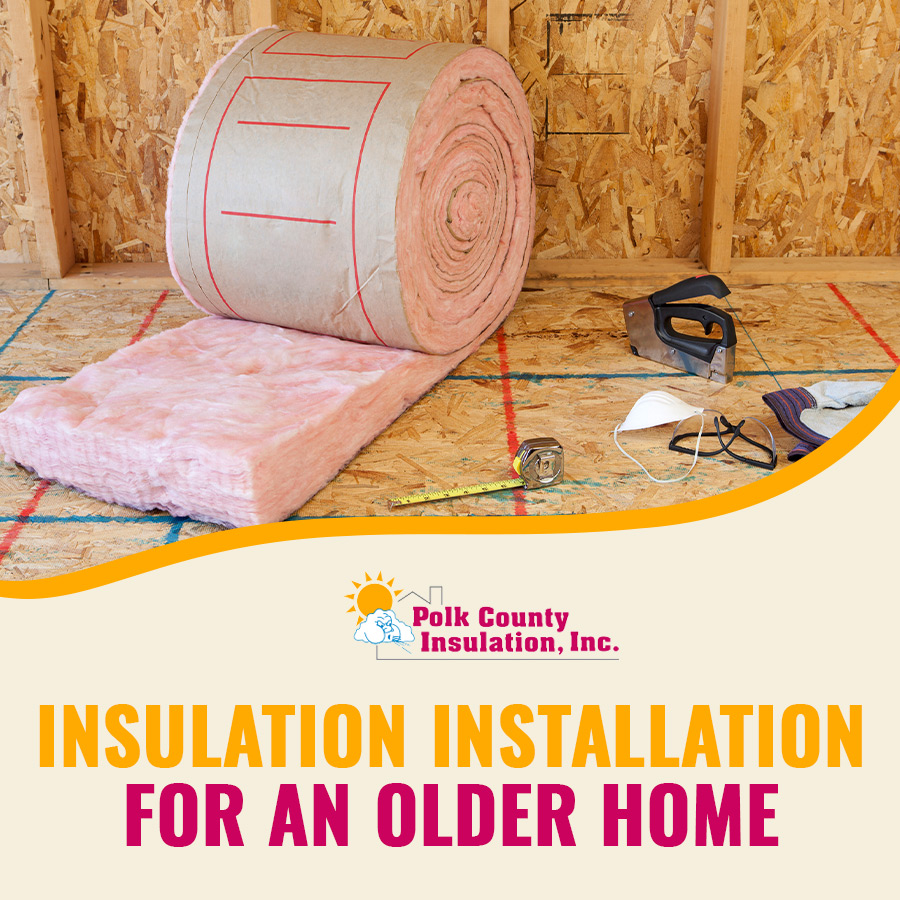 If you aren't sure whether you have quality insulation in your older home or you want to have new insulation installation to improve your home's energy costs, calling on an insulation contractor should be your first step. An insulation contractor is your first resource when it comes to home insulation because they will be able to assess the existing insulation, provide removal services, and give advice on which type of insulation to install that will serve you and your home for the long term. For example, you may want to remove the old batt insulation and install blow-in insulation that offers better protection during the warm and cool months of the year.
Your insulation contractor will also be equipped to look at all of the areas of your home that might need additional insulation, such as the attic and basement, and offer solutions to improve the energy efficiency of these spaces as well. With new insulation installation, you'll notice improvements right away!
At Polk County Insulation, our insulation contractors have over 30 years of experience providing insulation services for homes of all shapes and sizes. If you have questions about your home's insulation or want to schedule insulation installation, give us a call today.