We have a team of insulation contractors who can help with any insulation problem you may encounter in your Winter Haven FL home.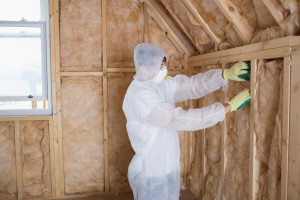 At Polk County Insulation, we have a team of insulation contractors who can help with any insulation problem you may encounter in your home. Insulation plays an important role in keeping your home warm during the winter and cool during the summer, and without proper insulation, the air will simply leak out. This is expensive because you will spend a lot of money in heating and cooling costs. If the insulation in your home is outdated, it may start to disintegrate, causing drafts and other issues.
Some of the most common forms of insulation include batting and blown-in, and each has its own set of advantages. Batting tends to be slightly less expensive, but blown-in can fill in tighter spaces and provide more complete insulation.
Our insulation contractors at Polk County Insulation can also remove insulation. Since insulation tends to be installed in very small and tight areas, such as attics and behind the walls, it can be very difficult to remove yourself. Some types of insulation also contain fiberglass, which can cause lung and skin irritation if you don't wear the proper protective gear when removing it. When our team comes into your Winter Haven, Florida home to remove insulation with fiberglass, we may ask you and your family to vacate the area until we can clean it properly, which helps to protect you and your loved ones. Since our insulation contractors have so much experience with insulation removal, they can perform the job quickly and efficiently, without leaving any mess behind.
We offer insulation removal and replacement to homeowners in and around Winter Haven, Florida. If you have questions about when or why you should replace your insulation, feel free to give our team a call. We are happy to discuss options and explain the process of insulation removal and replacement. When we remove any old insulation, we will discharge it away from your home for safety, keeping the work area clean and free from debris. Another step in the removal and installation process is to make sure the space is as clean (or cleaner) than when we arrived.
Our team of insulation contractors is available from 7:00 a.m. until 7:00 p.m., Monday through Saturday. We understand that each of our clients has a busy schedule, so we offer extended and weekend hours to accommodate if necessary. Please contact us today for more information about our insulation services.
---
Insulation Contractor in Lakeland, FL
Insulation Contractor in Plant City, FL
Insulation Contractor in Fort Meade, FL
Insulation Contractor in Mulberry, FL
Insulation Contractor in Davenport, FL