Crawl Space Insulation is the Solution to Many Problems with Your Winter Haven or Lakeland, FL Home, Including Mold and Rodent Infestations.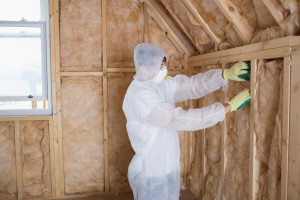 When it comes to insulation, many homeowners are aware that they need to insulate their attic and make sure their walls are properly insulated, as well. However, at Polk County Insulation, we notice that a majority of the Lakeland and Winter Haven, Florida homeowners we work with don't recognize the importance of proper crawl space insulation. If your home has a crawl space, this deep, dark, and narrow space is susceptible to the effects of mold and rodent infestation. When you encounter either of these issues with your crawl space, it can be difficult to find someone who is willing to go down there and replace the damaged area's materials.
At Polk County Insulation, we believe that crawl space insulation is the solution to crawl space problems like these. Not only will insulating your crawl space prevent these problems, but it will also result in warmer floors in your home during the winter months, fewer drafts, and a reduction in your energy bills. In addition to these benefits, proper crawl space insulation will create a healthier living environment for you and your family members.
Even though your home's crawl space isn't a place anyone would want to move into and throw a party, we promise we will get down in there and properly insulate this area so you can start taking advantage of the above-listed benefits. In addition to taking care of your home's crawl space, we can help you remove excess insulation in another area of your home or provide you with advice regarding the best types of insulation for your home's needs. At Polk County Insulation, we are experts at everything involving insulation!
---
Crawl Space Insulation in Lakeland
Crawl Space Insulation in Plant City
Crawl Space Insulation in Fort Meade
Crawl Space Insulation in Mulberry
Crawl Space Insulation in Davenport