For an insulation contractor in Mulberry, FL you can trust, contact us at Polk County Insulation.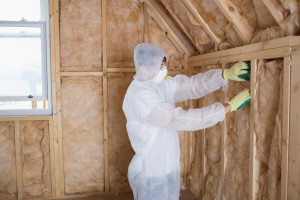 Choosing an insulation contractor to work on your home is an important decision. You want to make sure you find someone who will provide quality work with an assurance that your house will be well-insulated for years to come. At Polk County Insulation, we would like to be your Mulberry, FL insulation contractor. We pride ourselves on satisfying our customers and providing quality workmanship on every job. In the 20+ years that we have been in business, we have always aimed for 100% customer satisfaction and have will never fail in that respect.
Don't Make These Mistakes When Hiring an Insulation Contractor
The many benefits involved with adequate insulation for your home make it a wise home improvement to consider, particularly if your home was built several years ago. The first step is hiring the right insulation contractor. There is plenty of advice on who to hire, but here are a few things to watch out for to avoid disaster:
Inexperience – A quality insulation contractor will have years of experience with the products they use and have knowledge about the ones they don't, so they can easily explain the differences between products.
Hard Sell Tactics – If any contractor is pushy and tries to oversell you, your best bet is to look elsewhere. Honesty and integrity will always give you a better experience overall.
Unsolicited – Someone coming up to your door saying, "We're in the area and thought you might need some insulation" is almost always not your best option to go with. A trusted contractor doesn't need to drive business in this manner.
You can count on us to provide you with:
Impeccable references from satisfied customers
Energy Star certified products to guarantee energy savings and a cut in heating & cooling costs for your home
The correct R-value to keep your home sufficiently insulated
Certified, trustworthy professionals on the job
Insured workers on your property
A family-owned business that has your best interests in mind
A free estimate regarding your insulation project.
Don't be one of the 90% of homes in the United States that suffer from under-insulation. Make your home a comfortable place by ensuring it is well-insulated. With our high-quality materials and expert laborers, we can make sure your home is insulated correctly. We offer competitive pricing, so be sure to call for your free estimate and see what we can do for you. For an insulation contractor you can trust, contact us at Polk County Insulation. We'll be there for all of your insulation needs.
---
Insulation Contractor in Plant City, FL
Insulation Contractor in Winter Haven, FL
Insulation Contractor in Fort Meade, FL
Insulation Contractor in Lakeland, FL
Insulation Contractor in Davenport, FL